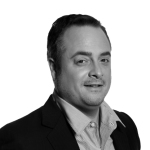 Brett is a 20 year veteran in the enterprise IT industry.  He founded IT solutions firm, Brevadum, in 2003. The firm specialized in rolling out best-of-breed supply chain solutions to such customers as Nordstrom, American Eagle, Carter's, PPG, Giant Eagle, T-Mobile, and MCS. Brevadum was sold to Idhasoft (www.idhasoft.com)  in 2008, where Brett took on the role of Vice President of Marketing. The solutions that Brevadum & Idhasoft delivered were for some of the most technologically complex supply chains in the industry. Prior to Brevadum, Brett worked at Manhattan Associates ® (Nasdaq: MANH) and helped grow the company from a niche supply chain software firm to the leading best-of-breed SC software provider (per Gartner). Manhattan had a successful IPO during the dot.com boom and is now a $3B market cap company.  Brett is a Purdue Computer & Electrical Engineering graduate with an Executive MBA from Northwestern's Kellogg School of Management.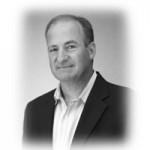 David Vandeever
Executive Managing Director
David is Executive Managing Director leading marketing, sales and business operations.
Drawing on over 30 years of employee benefits consulting, he has deep domain expertise in all aspects of human resource programs and supporting technology. This expertise drives his vision to ensure that all services are delivered with the highest level of personal consulting to supplement the most basic compliance services.
While serving as the company's growth and operational needs, he also has worked for several of the nation's largest and notable employee benefit consulting and technology firms including ADP, Aon, Mercer, Morneau Shepell and Transamerica. In these firms, David consulted with clients on plan design, funding and the complex requirements of outsourced plan administration.
David is a graduate of Indiana University, with a BS in Public Finance. He and his wife Anne, and their two children reside in Carmel Indiana, where he is very active in Habitat for Humanity when he's not out cycling across Indiana's crossroads.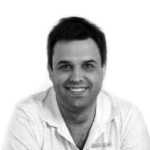 Roman Abakumov
Senior Software Development Manager

Roman is a Senior Software Development Manager with years of experience delivering Enterprise Projects. Roman has several years of experience managing a team based upon agile development methodology. He is a full stack developer and takes pride in developing first class, robust code to meet business requirements. Roman has led several full life cycle real experience in designing and developing of software from Business analysis to full deployment. Roman has a degree from the Donetsk Institute of Artificial Intelligence "IAI" and was a faculty resource for the Intellectual Software Systems program.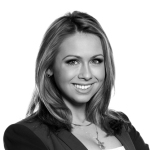 Oksana Girs
Director of Marketing & Customer Service
Oksana has extensive experience in driving revenue generation through sales and marketing program management. She has managed all aspects of IT business development, both in-house and as a value-added reseller in industries including high tech, IT, finance, healthcare, and automotive. Her experience in crafting and implementing cross-channel and inbound marketing campaigns has proven success in demand generation and closing deals.  Working in an IT-centric industry, she recognized that there was a great deal of demand for top software developer talent.  Given her access to a strong pool of full stack developers, she founded ChannelBound to help companies build and sell robust technology solutions.   Oksana is fluent in 4 languages.  She received her Bachelors from Kyiv National University and her MBA from Butler University in Indiana.
We are located in the "LeadJen" Building at:
1311 W. 96th Street · Suite 170
Indianapolis, IN 46260
Phone: 317-662-0005